The Executive's Guide to Maximizing Business Value with AWS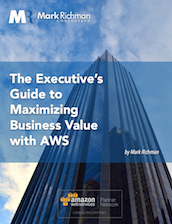 In this e-book, we'll cover some of these key points:
What are the business benefits of moving to the AWS platform?
What are the commercial levers that can help you lower your TCO on AWS?
How have other enterprises used these levers?
How to simplify your application stack, reducing operational costs.